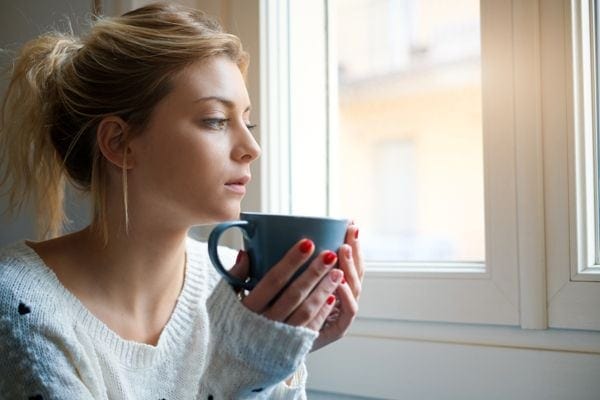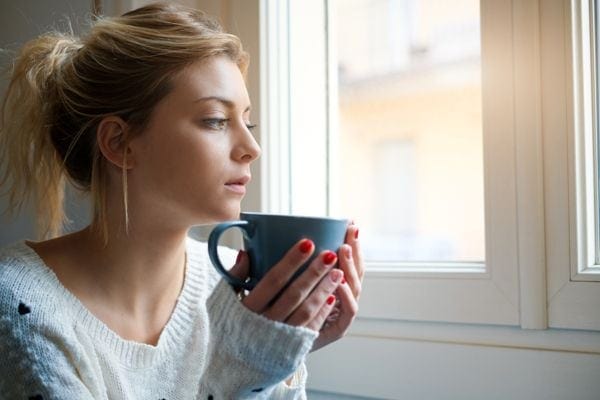 When it comes time to replace your current standard-efficiency furnace, there are so many decisions to make. One of the primary ones is what level of efficiency you need for your new system.
It's common to assume installing a higher-efficiency furnace is the best choice. But that's not always the case.
When it comes to heating, ventilation, and air conditioning (HVAC), the wisest decision is what's going to work in your Hendersonville home upon a careful assessment of specific factors. At All Seasons Heating & Air Conditioning, we scrutinize aspects like your furnace's location, your energy needs and plans, your budget, as well as other elements.
What Do 80% and 95% Efficiency Mean?
Furnace efficiencies are reflected in percentages called AFUE—annual fuel utilization efficiency. AFUE measures a furnace's efficiency in converting fuel to energy.
For instance, 80% AFUE for a gas furnace means it uses 80% of the gas energy it consumes and turns it to heat. The furnace eliminates the remaining 20% energy via exhaust.
High-efficiency furnaces offer 90% AFUE and higher, with 95% AFUE a common percentage for a new gas-powered furnace. An 80% AFUE is considered a standard efficiency.
According to the US Environmental Protection Agency (EPA), when you make energy efficiency a priority and look for an ENERGY STAR® label on products and equipment for your North Carolina home, you can reduce your energy bill by as much as 30 percent.
Purchase Energy Efficient Products and Equipment. By looking for the Energy Star label on products and equipment, you can reduce your energy bill by 30 percent and your electric lighting charges by 40 percent while cutting pollution.
Differences Between 80% and 95% Furnaces
With the 95% AFUE rating, it seems straightforward to choose this over an 80% AFUE furnace. You will get more efficiency and save money over the long term.
But this is too simplistic a perspective and not an accurate snapshot, as there are extenuating facts to consider. Take a quick look at how these two AFUE furnaces operate differently from one another in regard to energy efficiency.
The 80% AFUE Furnace
To generate energy from natural gas, an 80% furnace operates with open combustion. This means it extracts air from its surrounds instead of pulling in air straight from the outdoors.
If your current standard-efficiency furnace is located in a vented attic or crawl space, the accessible combustion air is readily available due to the existing vents. It doesn't require any type of extra venting directly to the outside air.
The 95% AFUE Furnace
A 95% furnace uses sealed combustion—it pulls its needed air directly from the outdoors, generally through a PVC pipe exclusively for this purpose. It will also require an additional PVC pipe for exhaust, as it can't work with your existing metal venting due to the condensation it creates. This option is best suited for sealed locations.
Another difference to remember is a 95% unit with its sealed combustion produces condensation. This moisture can build up and needs to go somewhere—a condensate pump and drain handle this. These components require installation and can be costly if you're switching from an 80% to a 95% AFUE furnace.
What Do These Differences Mean to You?
These differences mean if you have an 80% furnace in a vented attic or crawl space, you should probably stick with an 80% furnace replacement. In this scenario, you most likely won't make up the difference financially when you install a 95% unit.
If you have your heart set on a 95% furnace in a vented location, keep in mind you'll need to install that combustion air avenue—a pipe. That will cost you more and can sometimes be a bit complex to install.
On the other hand, if your plan is to install a furnace in a sealed attic or an encapsulated crawl space, you will need to go with the 95% option with vents for both combustion fresh air and exhaust.
So when getting down to brass tacks of which type of efficient furnace you should install, it usually comes down to location, location, location.
What Else to Consider When Choosing a New Furnace
If energy efficiency is a prime factor in your decision, you should understand other furnace specifications as well. The two most important components to consider are the different stages of heat and airflow.
Stages of Heat
There are three basic heat stages available for furnaces:
1. Single stage
This type of furnace has only one setting—on. The furnace is either on or off. When it's on, it blows heated air into your Hendersonville home at full capacity. A single-stage 80% or 95% furnace is less efficient than a two-stage furnace since the blower operates on this one speed and it's high speed.
2. Two stage
A two-stage furnace has two speeds—high and slower. The slower speed is typically running at 65% furnace capacity. This type of furnace is more efficient since the majority of the time it's running on the slower speed and doesn't require the level of energy the high speed requires, like the single-stage furnace uses. The higher speed only kicks in as needed.
An 80% furnace with two stages is more efficient than a single-stage unit. Generally, a two-stage 80% furnace costs you less in energy than a single-stage 95% furnace.
3. Modulating
A modulating furnace refers to a fully modulating gas valve in the furnace. This is comparable to the two-stage furnaces but far superior. In lieu of only two stages of heat, a modulating furnace operates with a variety of levels to meet your North Carolina home's heating needs all day long. It continually matches your comfort needs directly.
Airflow
Your furnace's airflow also affects energy efficiency and comfort levels with two options:
1. No variable speed
A standard furnace operates at full-throttle airflow, not varying its speed. The fan always blows at the same speed, not offering you control over your airflow levels. The level of efficiency is not as high as it is for a variable speed.
2. Variable speed
Furnaces with variable speed airflow provide better control over the amount of hot air flowing through your home. This makes a variable-speed furnace higher in efficiency than more standard units.
How to Decide?
There is no one-size-fits-all scenario for every Hendersonville home. Each home is unique and yours may have a completely different setup or requirements. As you see, there are varying components to deciding which furnace would best suit your lifestyle, needs, and budget.
At All Seasons Heating & Air Conditioning, our HVAC experts understand the intricacies involved in making this type of investment. We can work with you to evaluate whether an 80% furnace or a 95% furnace will provide the comfort you want in your North Carolina home.
But keep this in mind. Unless you replace your standard furnace with an absolutely identical model, you will experience the benefits of higher efficiency in some capacity with whatever you choose. Small changes can reap big rewards.
We Are Your Heating Experts
If you are looking to install or replace your current Hendersonville, NC furnace and want to enjoy the advantages of an energy-efficient unit, call our All Seasons Heating & Air Conditioning team at 828-651-9998 or request service online today. We are here to help with all your heating and cooling needs—installation, replacement, repair, or maintenance.