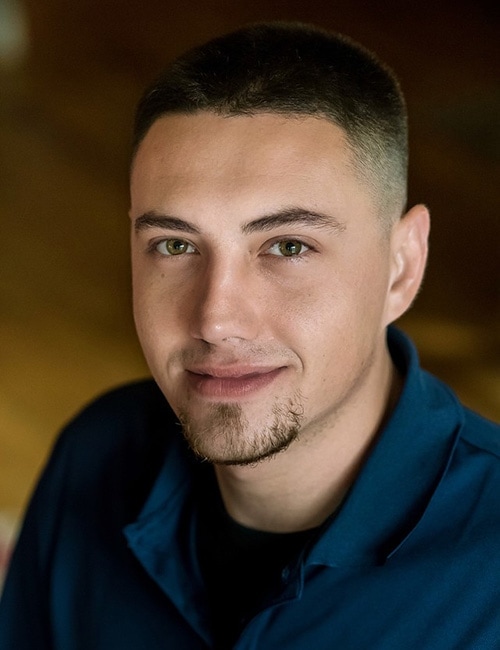 Aran
General Manager
46 Reviews
"I work my hardest to learn leadership, and teach work ethic and quality. I strive for excellence in all that I do and help to grow the company and become more successful."
Heat Pump Maintenance in Fairview, NC 28730
"Everyone that we encountered from this business was the greatest. They are all very knowledgeable and competent in their trade. We had this heat pump installed in 2009. We have had to call several times to different businesses about different problems that we encountered. On this companies first visit they told us that the coils on both the outside unit and the unit in the crawl space were in dire need of a good cleaning. No one had even checked this before, this was on a Friday. On Monday I talked to Mendi who scheduled our service call for Tuesday. Tuesday morning Stephen arrived at about 0845hrs and had all the coils cleaned, air purifier installed and finished up about 1230hrs. Aran arrived at about 1545hrs, checked all the pressures and topped off the freon for the unit, checked all the pressures and was finished by 1620hrs. I cannot say enough too express how pleased we were with our entire experience with All Seasons Heating and Air Conditioning. I would definitely recommend this company to anyone that is looking for their air conditioning needs."
- David B.
Air Conditioner Repair in Hendersonville, NC 28792
"Very professional and scheduled quickly. Aran was very polite and answered my questions. Recommend highly."
- Judy S.
Air Conditioner Repair in Fletcher, NC 28732
"Awesome customer service over the phone and in person! Expert service with a smile every time!"
- Steve K.
Air Conditioner Maintenance in Fairview, NC 28730
"Aran was awesome. Professional, courteous and took the time to explain systems, etc. Great guy and looking forward to working with him for years to come."
- Michael F.
Heat Pump Repair in Fairview, NC 28732
"Excellent service. Arrived same day and quickly identified and repaired the problem. Very professional."
- Katherine K.
Heat Pump Installation in Asheville, NC 28704
"All Seasons team was exceptional to work with. Their professionalism is the best in the business, and their pleasant demeanor was consistent throughout the installation process for a gas furnace and two heat pumps. Their pricing is fair, and they are always prompt. I would highly recommend All Seasons for all HVAC needs!"
- Elaine M.
Air Conditioner Maintenance in Fletcher, NC 28832
"The technician did a fantastic job.
When he opened up the air handler, he discovered the coil had never been cleaned and showed me how bad it was. When he was done it looked brand new.
Very happy with this company."
- Stuart W.
Boiler Repair in Asheville, NC 28804
"All-Seasons is simply the best! From Laura on scheduling to Aran who did such a thorough/professional job. I wouldn't trust my furnace to anyone other company."
- Jonathan J.
Heat Pump Maintenance in Hendersonville, NC 28759
"Aran was great! We are new to the area and to heat pumps. Aran explained everything patiently and thoroughly while determining we needed new thermostats to accommodate the changing functions of our system. Punctual, informative, and professional quality. Really all you can ask for!"
- Martin S.
Mini-Splits Maintenance in Asheville, NC 28803
"Aran is excellent in service and cordiality. We'd request him for any future issues. 👍 😊"
- Max P.
Need HVAC Service?
Contact the experts at All Seasons Heating & Air Conditioning.
Call us at 828-651-9998!