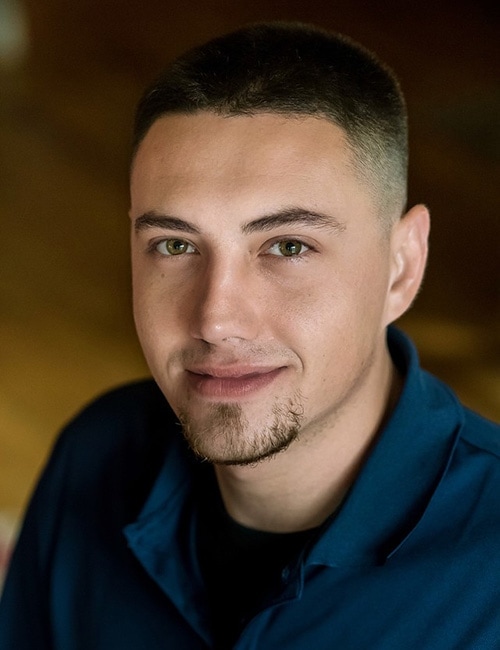 Aran
General Manager
47 Reviews
"I work my hardest to learn leadership, and teach work ethic and quality. I strive for excellence in all that I do and help to grow the company and become more successful."
Mini-Splits Maintenance in Asheville, NC 28803
"Aran is excellent in service and cordiality. We'd request him for any future issues. 👍 😊"
- Max P.
Gas Furnace Maintenance in Fletcher, NC 28732
"Aran was professional and we trusted his expertise and knowledge in the care of our HVAC system"
- Hal H.
Furnace Repair in Hendersonville, NC 28792
"Prompt and efficient. Very knowledgeable – provided a lot of good information on the system."
- Edward D.
Air Conditioner Installation in Flat Rock, NC 28731
"We had a great experience with All Seasons! Would highly recommend them!"
- Tess G.
Heat Pump Repair in Mills River, NC 28759
"Service was prompt and efficient. Aran courteous and respectful."
- Mireille T.
Heat Pump Maintenance in Asheville, NC 28803
"Working with All Seasons has been a pleasure. They are very responsive and professional."
- Janne W.
Oil Furnace Maintenance in Swannanoa, NC 28711
"Aran was very knowledgeable and professional.
He performed annual maintenance on my old oil furnace and checked things that other companies never checked."
- Chris L.
Gas Furnace Maintenance in Hendersonville, NC 28791
"We are new to the area and our condo so we had many questions for Aron. He was very nice and helpful. He checked out our heater and suggested adding a surge protector which seemed like a good idea.
A friend recommended All Seasons and we were very pleased. We liked them so much we signed up for the maintenance program. Aran was great!!"
- Sandra E.
Air Conditioner Repair in Fletcher, NC 28732
"Thank you for being available to a new customer, with same day service, in the middle of August! Aran was professional, polite, knowledgeable and efficient. He immediately identified the issue, explained it, had parts on hand to fix it and was able to suggest an additional part which would help prevent the issue from occurring in the future. He even humored my kid's insistence on saying hello. 🙂
Thank you again for the quick fix!"
- Robin B.
Air Conditioner Replacement in Asheville, NC 28806
"Billy and Ian were absolutely wonderful! They replaced our old HVAC unit which was on a steep slope and even made sure to dig out the space for the new one so that it's level. Aran was the tech who came out initially to diagnose the problem and he was great too! Alex coordinated with our home warranty company and made the whole process seamless. We are 110% satisfied with All Seasons!"
- Savannah W.
Need HVAC Service?
Contact the experts at All Seasons Heating & Air Conditioning.
Call us at 828-651-9998!