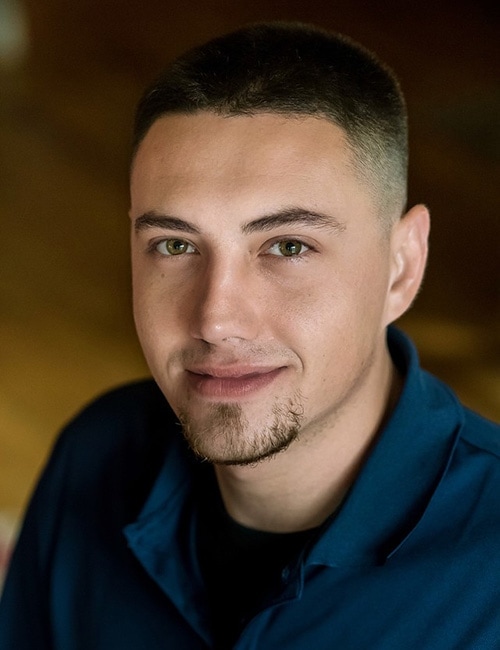 Aran
General Manager
47 Reviews
"I work my hardest to learn leadership, and teach work ethic and quality. I strive for excellence in all that I do and help to grow the company and become more successful."
Air Conditioner Repair in Fletcher, NC 28732
"Excellent service! Kind and knowledgeable."
- Wesley K.
Air Conditioner Maintenance in Hendersonville, NC 28792
"I have been using All Seasons Heating & Air conditioning for almost 10 years for upgrading, repair, and maintenance of my Hydronic system and in my opinion, there is no one better for the job. All of my service over the years was provided by Morgan and his son Aran. My latest maintenance was provided by Cody who did a thorough and professional job.
My wife was disabled and the environment was critical to her health. When I had problems they were there in the blink of an eye and appreciated to no end. This is the trait of a family-owned business that provides friendly, professional and on-time services. There is absolutely no reason to look further."
- Ken T.
Air Conditioner Maintenance in Asheville, NC 28805
"They were very polite and went about the job at hand and answered my questions about the need for a new part and further service for the furnace which will take place in the fall- very satisfied- would recommend the company and Aran and Austin- good job!"
- Joan G.
Air Conditioner Maintenance in Asheville, NC 28803
"Aran and Austin are knowledgeable professionals who communicate the specifics of the maintenance service performed. With total confidence, I can say bring on that summer heat!"
- Betty F.
Heat Pump Replacement in Asheville, NC 28803
"Aran & Austin did a great professional job and were a pleasure to talk with."
- Henry T.
Ecobee Smart Thermostat Installation in Asheville, NC 28803
"After two rescheduled installation appointments, Aran from All Seasons arrived. Within 30 minutes, he had it installed and demonstrated how to use it. I'm extremely happy with the thermostat and Aaron's expertise."
- Betty F.
Gas Furnace Maintenance in Asheville, NC 28786
"Aran was very pleasant and knowledgeable with everything I asked
Awesome 👌CUSTOMER SERVICE!"
- Bryan A.
Heat Pump Installation in Candler, NC 28715
"Zach and Billy handled the install of my heat pump. They did a great job and were very friendly and answered all my questions without a problem. Aran has been to my house a couple times, highly recommended and knowledgeable about my heat pump and oil furnace. Aran was very patient with me and working with my oil furnace. I had a chance to meet Morgan as well. Very satisfied with there service and I would highly recommend this company to anyone."
- Michael L.
Gas Furnace Repair in Fletcher, NC 28732
"All Seasons has always done an excellent and professional job for me on all of my properties. They are one of the best HVAC companies in the area. I highly recommend them."
- Darrell E.
Boiler Maintenance in Hendersonville, NC 28792
"I am very pleased with service from All Seasons. They always do exceptional work with friendly employees."
- Audrey S.
Need HVAC Service?
Contact the experts at All Seasons Heating & Air Conditioning.
Call us at 828-651-9998!