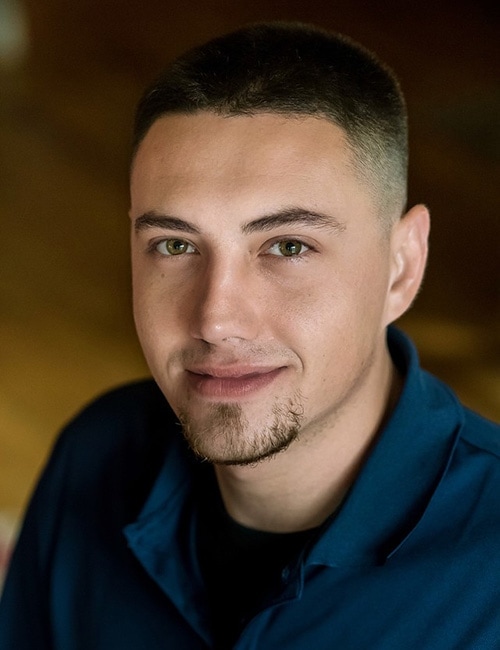 Aran
General Manager
47 Reviews
"I work my hardest to learn leadership, and teach work ethic and quality. I strive for excellence in all that I do and help to grow the company and become more successful."
Air Conditioner Maintenance in Asheville, NC 28806
"Always great service. Aran was sharp, positive, and a good communicator. Thanks so much!!"
- Andrea L.
Gas Furnace Maintenance in Hendersonville, NC 28791
"Complete service with knowledge and a smile!"
- cynthia d.
Heat Pump Maintenance in Hendersonville, NC 28792
"Showed up on time. Courteous service by a polite young man. Also identified a drain problem with the system and fixed that too. Felt like he did a nice job."
- Stephen P.
Boiler Installation in Asheville, NC 28801
"Showed up on time with everything they needed. They worked diligently through the day and did an excellent professional job. Thank you very much!"
- Mark H.
Air Conditioner Repair in Candler, NC 28715
"Prompt arrival preceded with text message. Friendly, professional service. He answered all of my questions."
- Axel G.
Air Conditioner Repair in Asheville, NC 28803
"Wonderful experience. Very fast turn around. Clear and concise updates and communication. Aran was pleasant and helpful and he went out of his way to solve our issue. Will definitely be a return customer."
- Carrie P.
Air Conditioner Installation in Fairview, NC 28730
"Very pleased with the both the installation and the technician. In fact, we were so impressed that we signed up for a service contract and look forward to working with you fine folks in the future!"
- Blaine G.
Need HVAC Service?
Contact the experts at All Seasons Heating & Air Conditioning.
Call us at 828-651-9998!