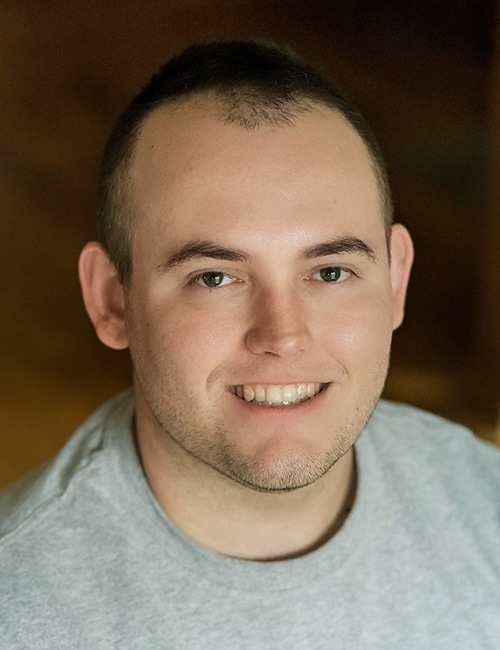 Austin
Service Tech
49 Reviews
"After completing my enlistment in the United States Marine Corps, I decided I wanted to pursue a career in heating and air, a line of work I had enjoyed before the military. I began looking for employment with a company that was committed to excellence, integrity, and loyalty to their customers and employees. I found that with All Seasons and I know you will too. I look forward to continuing this company's reputation for the highest quality service daily to our customers."
Air Conditioner Maintenance in Asheville, NC 28805
"Austin provided friendly and knowledgeable service."
- C B.
Heat Pump Maintenance in Asheville, NC 28704
"Austin was very professional and polite."
- CARL P.
Air Conditioner Maintenance in Hendersonville, NC 28791
"Service was semiannual service. Austin did an outstanding job. Very professional and explained what he was doing and asked about how the equipment had performed since the fall service. We continue to be pleased that we select All Seasons for installation of our new HVAC equipment and have the semiannual service plan."
- Charles K.
Air Conditioner Repair in Fletcher, NC 28732
"Austin was great! He was thorough, professional and knowledgeable. He explained things well and answered any questions. I would definitely recommend him again!"
- Hallie M.
Air Conditioner Maintenance in Hendersonville, NC 28739
"After 20 plus years of service, I would happily recommend you to anyone needing service, repair, or replacements. All employees are well trained and have excellent personalities. They go out of their way to explain what they are doing and how the equipment is working. (or not). Austin, today's service person was no exception. Office personnel are also well trained and personable. This comes from a retired Human Resources Director. Thank You"
- Joe D.
Air Conditioner Maintenance in Asheville, NC 28805
"They were very polite and went about the job at hand and answered my questions about the need for a new part and further service for the furnace which will take place in the fall- very satisfied- would recommend the company and Aran and Austin- good job!"
- Joan G.
Air Conditioner Maintenance in Asheville, NC 28803
"Aran and Austin are knowledgeable professionals who communicate the specifics of the maintenance service performed. With total confidence, I can say bring on that summer heat!"
- Betty F.
Heat Pump Replacement in Asheville, NC 28803
"Aran & Austin did a great professional job and were a pleasure to talk with."
- Henry T.
Heat Pump Maintenance in Weaverville, NC 28787
"Austin was polite, knowledgeable & efficient. Excellent!"
- Stephen P.
Gas Furnace Maintenance in Asheville, NC 28804
"Austin was professional and very helpful. Not to mention "on time" :)"
- Charley W.
Need HVAC Service?
Contact the experts at All Seasons Heating & Air Conditioning.
Call us at 828-651-9998!