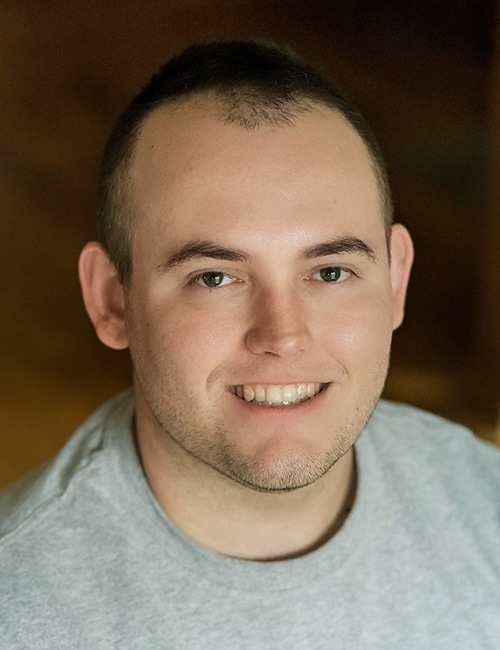 Austin
Service Tech
56 Reviews
"After completing my enlistment in the United States Marine Corps, I decided I wanted to pursue a career in heating and air, a line of work I had enjoyed before the military. I began looking for employment with a company that was committed to excellence, integrity, and loyalty to their customers and employees. I found that with All Seasons and I know you will too. I look forward to continuing this company's reputation for the highest quality service daily to our customers."
Air Conditioner Maintenance in Arden, NC 28704
"Austin is an outstanding service technician. He was professional and helpful and made sure I understood everything before he left. Thank you Austin and All Seasons !"
- Julia T.
Air Conditioner Installation in Asheville, NC 28801
"Austin and Billy were on time, polite and professional. They replaced our hvac system without a hitch, and patiently answered all of our questions."
- Filomena M.
Breaker Replacement in Candler, NC 28715
"Austin did a fantastic job. This is his second visit to our home and both experiences were great. Professional, courteous, knowledgeable and answered our questions. Very personable."
- Joel P.
Air Conditioner Repair in Asheville, NC 28803
"Although this was the first time someone other than Morgan has been out (oh, and Aran once), I was very pleased with Austin's knowledge, professionalism, and friendliness. As usual, I'm a "happy customer" and will definitely recommend All Seasons to others who may have heating and air conditioning needs."
- Diane L.
Heat Pump Maintenance in Fairview, NC 28730
"Arrived within appt window. Was very friendly. Did the necessary maintenance and finished his work. Very pleased with the service"
- Tom C.
Air Conditioner Repair in Asheville, NC 28803
"Austin has worked with us a couple of times, has done great work and is very professional. We highly recommend!"
- Sean M.
Air Conditioner Maintenance in Asheville, NC 28804
"Professional, knowledgeable, courteous, efficient, personable. Took the time needed to explain things in a manner we could follow as non technical clients. A pleasure to work with."
- Lowell G.
Air Conditioner Maintenance in Asheville, NC 28805
"Austin provided friendly and knowledgeable service."
- C B.
Heat Pump Maintenance in Asheville, NC 28704
"Austin was very professional and polite."
- CARL P.
Air Conditioner Maintenance in Hendersonville, NC 28791
"Service was semiannual service. Austin did an outstanding job. Very professional and explained what he was doing and asked about how the equipment had performed since the fall service. We continue to be pleased that we select All Seasons for installation of our new HVAC equipment and have the semiannual service plan."
- Charles K.
Need HVAC Service?
Contact the experts at All Seasons Heating & Air Conditioning.
Call us at 828-651-9998!