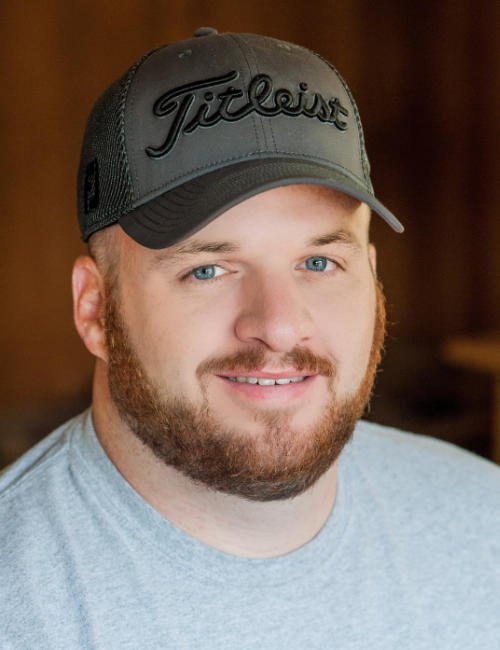 Cody
Service Tech
48 Reviews
"My time in the military taught me hard work and attention to detail in everything I do. I look forward to using the skills that I developed to provide our customers with the highest quality service in a fast and friendly manner."
Air Conditioner Repair in Hendersonville, NC 28729
"Cody was very helpful and gave us alot of great advice. Very friendly and respectful"
- Erica P.
Mini-Splits Maintenance in Asheville, NC 28806
"Cody did a great job of fixing our attic Mini-Split. It needed a thorough cleaning after being installed about 7 years ago. For the past several weeks, it has been almost too hot to sleep in our room, but now it's working as it should. He explained everything as needed, was efficient, and when I went upstairs to put the room back together after he had left, he had already taken care of it!"
- Craig R.
Air Conditioner Maintenance in Arden, NC 28704
- Tara L.
Air Conditioner Maintenance in Flat Rock, NC 28731
"Great service from tech with a great a great attirude"
- Don F.
Mini-Splits Maintenance in Asheville, NC 28804
"I was very pleased with Cody. He was very professional and knowledgeable in performing his duties."
- Tom S.
Heat Pump Repair in Weaverville, NC 28787
"Great service experience. Cody spent considerable time diagnosing and now we hope when the part arrives that he was correct."
- Stephen S.
Other Installation in Hendersonville, NC 28792
"They were very polite, professional and knowledgeable. I would recommend them in a heart beat!"
- Mariah T.
Air Conditioner Repair in Asheville, NC 28805
"Cody's service call was great. He was punctual, friendly and professional. He did a thorough job in tracking an A/C problem and explained what may have been the cause, and made suggestions for the future. I would highly recommend All Seasons."
- Cara M.
Heat Pump Repair in Asheville, NC 28805
"We were very happy with the service call by All Seasons Heating & Air Conditioning. Cody was very courteous and explained the problems that we were having very clearly. When it is time to replace the unit we will definitely call All Seasons back. They also came out very quickly."
- Dareth P.
Heat Pump Repair in Asheville, NC 28805
"Our heat pump compressor stopped working so I called for service on a Thursday and got an appointment on Monday. The delay was because they have had a lot of calls for service recently – not surprising because I have used this company for various problems over the last 6 years and completely understand why they are busy- they provide great service. Last year they replaced my 20-year-old heat pump and did not disappoint me – prompt, polite, experienced, and left a clean job site. So after making the appointment yesterday, I got a call this morning that they had a cancellation and could come out today. As usual, their service tech was punctual, polite, and well qualified. He identified the problem quickly and we were back up and running in a short period of time.
This firm has always been reliable and performed quality work at reasonable, competitive prices. I highly recommend them."
- Tom S.
Need HVAC Service?
Contact the experts at All Seasons Heating & Air Conditioning.
Call us at 828-651-9998!