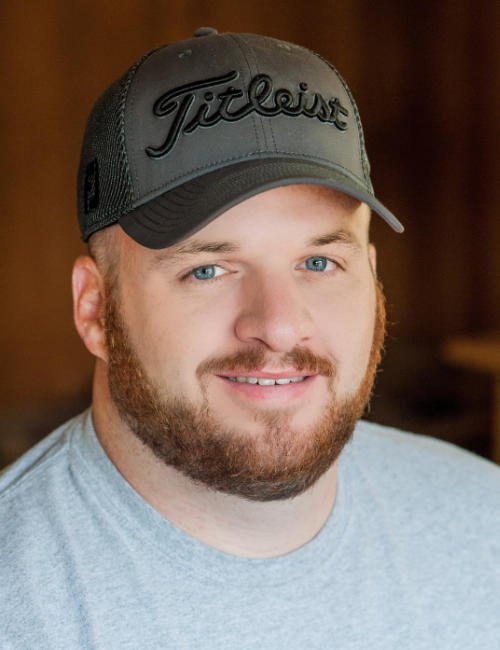 Cody
Service Tech
68 Reviews
"My time in the military taught me hard work and attention to detail in everything I do. I look forward to using the skills that I developed to provide our customers with the highest quality service in a fast and friendly manner."
Mini-Splits Repair in Fairview, NC 28730
"Excellent and friendly service 👏"
- Dan L.
Air Conditioner Replacement in Candler, NC 28715
"Technicians were extremely professional, knowledgeable, and respectful of us and our home. They stayed on task and kept me informed throughout the whole process. Alex has been great in helping us get what we needed and scheduling. Looking forward to having a maintenance plan with you guys and taking care of our equipment for years to come. Stephen was also one of our technicians. He did a great job also! Its a pleasure to be treated the way we were and feel like our business is appreciated. Also, the way all the cables and wires were neatly placed and attached to our house was very well done.
Thanks for everything,
Joel P"
- Joel P.
Air Conditioner Repair in Flat Rock, NC 28731
"Our AC wasn't working, and a summer heatwave was forecast for the upcoming 3-day weekend. Alex was very timely, professional, and courteous when he tried to get us scheduled as quickly as possible. Cody was personable, knowledgeable, caring, and generous with his time (squeezing us into the end of his day). 15 minutes, and a capacitor replacement later, we were cooling off and Cody was taking off. 10/10, would recommend. Good luck with college and medical school Cody!"
- A Z.
Air Conditioner Maintenance in Asheville, NC 28803
"Cody was on time, polite, professional, and thorough. He's typical of all of your technicians. We've used All Seasons for the past six years for maintenance and installation and everyone we've dealt with has been great."
- Karen K.
Gas Furnace Repair in Fletcher, NC 28732
"Cody was professional and friendly. He got the job done quickly! Highly recommend All Seasons!"
- Gretchen G.
Heat Pump Maintenance in Asheville, NC 28806
"Very satisfied with service."
- Virginia B.
Air Conditioner Maintenance in Hendersonville, NC 28792
"I have been using All Seasons Heating & Air conditioning for almost 10 years for upgrading, repair, and maintenance of my Hydronic system and in my opinion, there is no one better for the job. All of my service over the years was provided by Morgan and his son Aran. My latest maintenance was provided by Cody who did a thorough and professional job.
My wife was disabled and the environment was critical to her health. When I had problems they were there in the blink of an eye and appreciated to no end. This is the trait of a family-owned business that provides friendly, professional and on-time services. There is absolutely no reason to look further."
- Ken T.
Gas Furnace Repair in Fletcher, NC 28732
"Our furnace was not working at all. Cody came by and parts had to be ordered. He came back when parts were in and repaired the control board, and found out another issue surfaced. Cody was very knowledgeable, polite, caring, and very professional. The office staff is exceptional also, Jessica, Daniel, and the receptionist were all very polite and showed great concern over our heating issue. I would highly recommend All Seasons Heating & Cooling, a very professional and caring company."
- Shirley P.
Mini-Splits Repair in Weaverville, NC 28787
"Cody came during the time expected. He wore a mask when interacting with us, and was very knowledgable and pleasant. He offered a couple of possibilities to repair or replace and there will be follow up after the Christmas holiday."
- Linda M.
Heat Pump Repair in Asheville, NC 28804
"Cody had to work around some previous wiring changes in the system to install a new heat strip. He took his time, figured out the issue and got it to work. Very nice person to deal with."
- Kenn E.
Need HVAC Service?
Contact the experts at All Seasons Heating & Air Conditioning.
Call us at 828-651-9998!