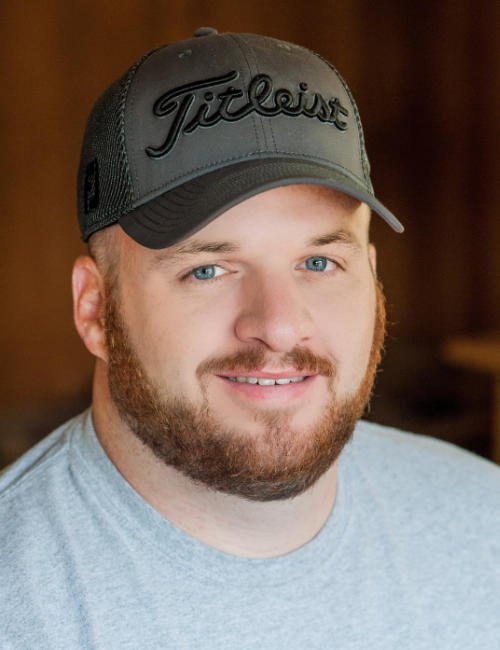 Cody
Service Tech
64 Reviews
"My time in the military taught me hard work and attention to detail in everything I do. I look forward to using the skills that I developed to provide our customers with the highest quality service in a fast and friendly manner."
Gas Furnace Repair in Fletcher, NC 28732
"Cody was professional and friendly. He got the job done quickly! Highly recommend All Seasons!"
- Gretchen G.
Heat Pump Maintenance in Asheville, NC 28806
"Very satisfied with service."
- Virginia B.
Air Conditioner Maintenance in Hendersonville, NC 28792
"I have been using All Seasons Heating & Air conditioning for almost 10 years for upgrading, repair, and maintenance of my Hydronic system and in my opinion, there is no one better for the job. All of my service over the years was provided by Morgan and his son Aran. My latest maintenance was provided by Cody who did a thorough and professional job.
My wife was disabled and the environment was critical to her health. When I had problems they were there in the blink of an eye and appreciated to no end. This is the trait of a family-owned business that provides friendly, professional and on-time services. There is absolutely no reason to look further."
- Ken T.
Gas Furnace Repair in Fletcher, NC 28732
"Our furnace was not working at all. Cody came by and parts had to be ordered. He came back when parts were in and repaired the control board, and found out another issue surfaced. Cody was very knowledgeable, polite, caring, and very professional. The office staff is exceptional also, Jessica, Daniel, and the receptionist were all very polite and showed great concern over our heating issue. I would highly recommend All Seasons Heating & Cooling, a very professional and caring company."
- Shirley P.
Mini-Splits Repair in Weaverville, NC 28787
"Cody came during the time expected. He wore a mask when interacting with us, and was very knowledgable and pleasant. He offered a couple of possibilities to repair or replace and there will be follow up after the Christmas holiday."
- Linda M.
Heat Pump Repair in Asheville, NC 28804
"Cody had to work around some previous wiring changes in the system to install a new heat strip. He took his time, figured out the issue and got it to work. Very nice person to deal with."
- Kenn E.
Mini-Splits Replacement in Asheville, NC 28804
"All Seasons replaced a split air unit which was no longer functioning. The technician, Cody along with a new employee, Austin did an exceptional job of replacing & installing the unit. Cody performed his job professionally with the knowledge & know-how to do it right. Cody & Austin worked very well together. After the install, Cody & Austin cleaned up & made sure the unit worked properly & talked me through how it worked. I was also glad All Seasons recommended putting a surge protector on the unit which should provide safe operation."
- Tom S.
Air Conditioner Repair in Asheville, NC 28801
"Cody & Austin were fantastic today repairing our A/C unit for the office. They were on time, went straight to the problem, & got it up and running in record time! Nest Realty uses All Seasons Heating & Air not only for our office but for our clients. They are honest & fair with everyone we recommend them to & they always have the client's best interest in mind when making recommendations!"
- Glenn C.
Air Conditioner Maintenance in Leicester, NC 28748
"Cody & Austin were very thorough & found a problem in my unit. I appreciate their efficiency & punctuality."
- Julie B.
Air Conditioner Repair in Asheville, NC 28803
"I honestly don't know what I would do without your company. You have come to my rescue three times, now, & I am so grateful, words cannot describe what a wonderful company you are. As soon as I get paid on August 14, 2020, I am going to sign up for your bi-annual maintenance plan for $28 per month. I will be calling you on August 14 & setting that up. I just want to thank you so much for having such superior technicians who knew immediately how to repair the problem before any damage was done to our flooring. I look forward to a long & excellent relationship with your company. Cody & Austin, today were incredible. They knew exactly what the problem was & fixed it immediately. I could not have been happier that no damage was done to the floors. Thank you so much for sending them out immediately today to fix the problem. I am very grateful. As I said, they both did an exceptional job."
- Noah A.
Need HVAC Service?
Contact the experts at All Seasons Heating & Air Conditioning.
Call us at 828-651-9998!