We Have Processes in Place for COVID-19
All Seasons Heating & Air Conditioning
All Seasons is a locally owned HVAC business that has been proudly serving Western North Carolina since 1996.
Our goal is to provide residential and commercial heating and air conditioning services that are energy efficient and environmentally friendly. No matter the project, our team is dedicated to assisting you with all your heating, cooling and air quality needs.
Customer Reviews
We love hearing from our customers! If you've had us work on your HVAC system we would love to hear from you too.
Air Conditioner Repair in Fletcher, NC 28732
"Austin was great! He was thorough, professional and knowledgeable. He explained things well and answered any questions. I would definitely recommend him again!"
- Hallie M.
Air Conditioner Maintenance in Hendersonville, NC 28739
"After 20 plus years of service, I would happily recommend you to anyone needing service, repair, or replacements. All employees are well trained and have excellent personalities. They go out of their way to explain what they are doing and how the equipment is working. (or not). Austin, today's service person was no exception. Office personnel are also well trained and personable. This comes from a retired Human Resources Director. Thank You"
- Joe D.
Heat Pump Replacement in Weaverville, NC 28787
"Billy and Zach did a professional air handler changeout. Answered all of my questions and cleaned all debris.I am impressed by this crew. Alex helped tremendously clarifying the repair requirements with 2-10. Thank you all. Cheers, John👍🏻"
- John A.
Our Most Recent Articles...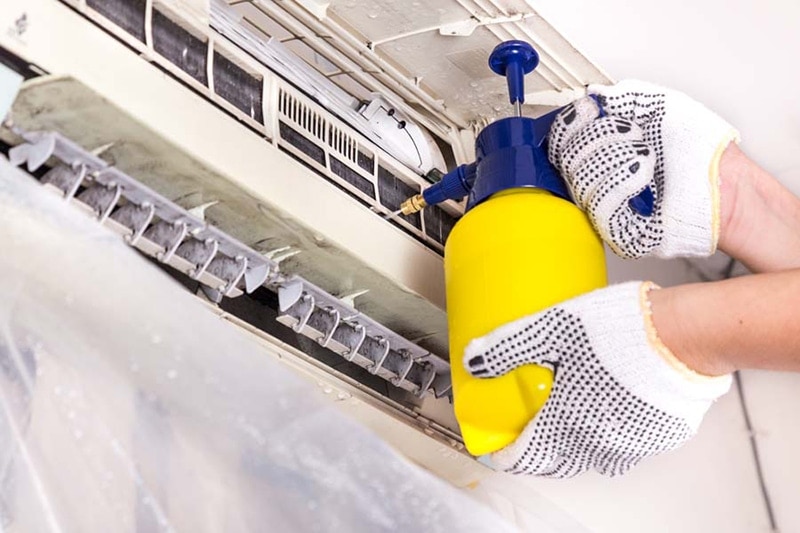 Here's a comprehensive air conditioning maintenance checklist, courtesy of our professionals at All Seasons Heating & Air Conditioning, to help keep your system in excellent working order.
Read More
Need HVAC Service?
Contact the experts at All Seasons Heating & Air Conditioning.
Call us at 828-651-9998!