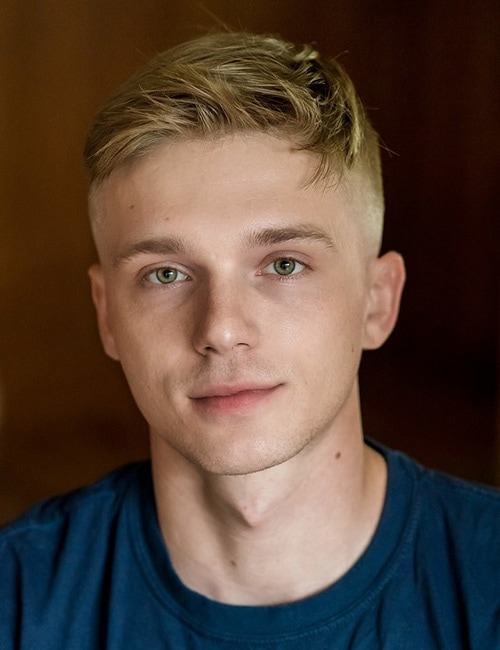 Zach
Lead Installer
26 Reviews
"I strive for excellence in every part of my life, especially my work. I embrace the challenges each day brings. I'm proud to be part of the All Seasons team and look forward to providing quality design, installation, and service for all your HVAC needs."
Air Conditioner Replacement in Candler, NC 28715
"Technicians were extremely professional, knowledgeable, and respectful of us and our home. They stayed on task and kept me informed throughout the whole process. Alex has been great in helping us get what we needed and scheduling. Looking forward to having a maintenance plan with you guys and taking care of our equipment for years to come. Stephen was also one of our technicians. He did a great job also! Its a pleasure to be treated the way we were and feel like our business is appreciated. Also, the way all the cables and wires were neatly placed and attached to our house was very well done.
Thanks for everything,
Joel P"
- Joel P.
Air Conditioner Replacement in Fletcher, NC 28732
"I did not expect such timely, professional and detailed service. My home warranty company contracted All Seasons to inspect and then replace my AC system (Everything but the lines). They did a fantastic job and were very communicative. The installation techs Billy and Zach went above any beyond to give me advice on care and some guidance on a duct addition I was considering doing myself. I think feel like I hit the jackpot in service and value.. Down-to-earth folks, didn't feel pressured into other service options but glad they were explained. Once my warranty expires and my other new unit needs servicing, I'll have All Seasons on-file!"
- J F.
Heat Pump Replacement in Clyde, NC 28721
"Thanks to all the crew at All Seasons. From Aran doing the initial service call to Alex scheduling the appointment and keeping me informed. Billy and Zach did a outstanding job on the install. They were efficient and friendly. They cleaned up and left zero mess behind. The new system is working great! Thanks once again everyone!"
- Kyle W.
Air Conditioner Installation in Asheville, NC 28805
"Zach did an outstanding job and was very patient in working with us on the installation of the unit and setting us up for the app. Very thorough and very nice."
- Robert R.
Heat Pump Replacement in Weaverville, NC 28787
"Billy and Zach did a professional air handler changeout. Answered all of my questions and cleaned all debris.I am impressed by this crew. Alex helped tremendously clarifying the repair requirements with 2-10. Thank you all. Cheers, John👍🏻"
- John A.
Heat Pump Installation in Asheville, NC 28803
"Billy and Zach are great young men. They were polite and delightful. Their work was very professional. They did a great job. Cleaned up after installation. We would not have known they were there. These are the type of representatives that will bring us to your company in the future. They were simply great"
- John M.
Gas Furnace Replacement in Weaverville, NC 28701
"Due to age, my furnace had to be replaced. The company was consistent, always timely, and fantastic at keeping me updated as parts were ordered and delivered. The two technicians that completed the work were very professional, knowledgeable, and always on time! Happy with the service!"
- Chris L.
Heat Pump Installation in Candler, NC 28715
"Zach and Billy handled the install of my heat pump. They did a great job and were very friendly and answered all my questions without a problem. Aran has been to my house a couple times, highly recommended and knowledgeable about my heat pump and oil furnace. Aran was very patient with me and working with my oil furnace. I had a chance to meet Morgan as well. Very satisfied with there service and I would highly recommend this company to anyone."
- Michael L.
Air Conditioner Installation in Arden, NC 28704
"Alex at All Seasons was wonderful keeping me informed when parts were on backorder. When the install was ready the technicians were on time and very polite and efficient. I highly recommend them."
- Michelle R.
Heat Pump Replacement in Hendersonville, NC 28739
"Two great guys. Very polite and knowledgeable."
- Brendan M.
Need HVAC Service?
Contact the experts at All Seasons Heating & Air Conditioning.
Call us at 828-651-9998!